Innerscope Hearing Tech., (OTCQB INND) Surging Revenues & Assets Suggest NASDAQ Uplisting in Progress
---
INND Price Target: $4.00+ (NASDAQ minimum)
Run Rate of $12M+ for the Retail Operations
---
Recently, INND launched its own label of CDB Oil, (also referred to as Hemp Extract) ("CBD Oil") a dietary supplement designed and marketed to the estimated 93 million current U.S. population (based on United States Demographic Profile 2018) 55+ age demographic who may desire the benefits from using CBD Oil. Matthew Moore, CEO of INND, had the following to say about its newly launched CBD line,
InnerScope also plans to market and distribute its branded CBD Oil to an estimated 15,000 Audiological and Hearing Aid Retail Clinics in the U.S ("Audiological Market").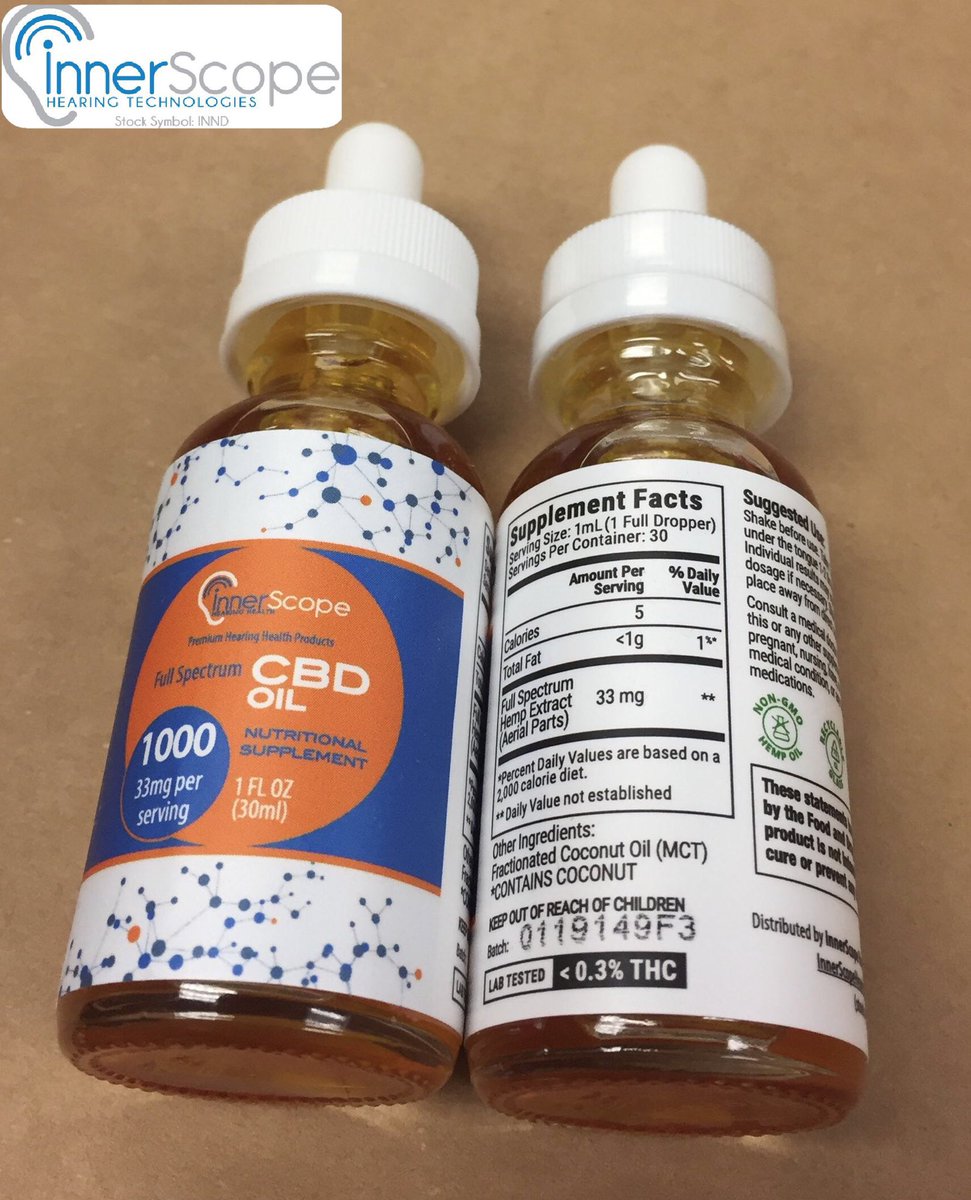 Interestingly, InnerScope plans to Increase its Retail Footprint within Northern California in 2019 by Ultimately Opening 25 Audiological Hearing Aid Retail Clinics to Augment its Continued Distribution Partnerships with Walmart.com, Sears.com and Kmart.com – This positions the company to be well within the revenue needed to compete with the four largest hearing aid companies in the world, with share prices up to $20.00 per share. This will also allow the company to effortlessly uplist to NASDAQ, bringing in a new and larger shareholder base to support a share price increase to the mandated $4.00 per share level.
Co-Founder and CEO Matthew Moore went on to give some insight into the big revenue numbers that are expected in the last quarter of 2019, further suggesting NASDAQ is only a matter of time, since OTCQB simply cannot handle these types of revenues.
$INND Retail Revenue Forecast: Based on Founders Previous Retail Stores in CA, $INND est. 25 stores by end of 2019, will be on a Annual Run Rate of $12M+ for the Retail Operations Only, that is $1M a month in REV & Est. EBIDTA of 30% by end of 2019. DTC & B2B will add to this.
Further expanded on,
"InnerScope is exactly on track to successfully execute its Expansion "Rollout Plan" for 2019, by opening new 25 Retail Clinics," said Matthew Moore, CEO of InnerScope Hearing Technologies. "As we look forward beyond 2019, InnerScope will continue its Expansion "Rollout Plan" of strategically opening new Retail Clinics in California and throughout the Pacific North West."

"We are expecting a minimum annual sales run-rate to exceed $12 Million Dollars by the end of 2019 from just the 25 Retail Clinics. InnerScope's Retail Clinics in conjunction with Walmart.com, Sears.com and Kmart.com as well as its technology partners to include new strategic partnerships soon to be announced, will allow InnerScope to play a major role by being the leader delivering affordable hearing healthcare in this country and throughout the world," concluded Mr. Moore.